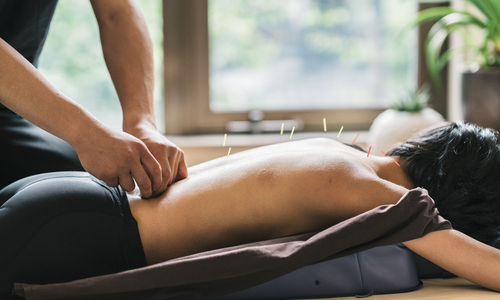 Acupuncture Can Help You Recover from an Auto Accident
Aches and pains are common after minor and major motor vehicle accidents. If you're still in pain days or weeks after your accident, despite resting and taking pain medication, it may be time to try another approach. Acupuncture treatment offers an effective, natural way to reduce pain and speed healing.
5 Ways an Accident Can Affect Your Health
Whether you were rear-ended in a multi-vehicle crash or sideswiped at an intersection, you're bound to have lingering pain after an auto accident. You may notice one or more of these symptoms after your collision:
Whiplash. Whiplash is literally a pain in the neck. The condition occurs when your neck moves back and forth or side to side forcefully when your car collides with another car or a stationary object. Whiplash strains and tightens the muscles in your neck, causing pain, stiffness, headaches, muscle spasms, and dizziness.
Back and Shoulder Injuries. Muscles and ligaments in your back and shoulders can become strained or stretched during an accident. In addition to pain and muscle spasms, you may find bending, twisting, and other movements uncomfortable. If tight muscles press against nerves, pain may radiate to your arms, buttocks, or legs.
Limb Injuries. Accidents may inflame, stress, and strain muscles, tendons, and ligaments in your arms and legs, limiting your range of motion and causing pain.
Insomnia. Sleeping well is difficult if simply rolling over triggers a jolt of pain. Unfortunately, the less sleep you get, the worse your pain may seem. Eventually, insomnia may affect your ability to concentrate at work, school, or when driving.
Anxiety. An auto accident is a life experience you won't soon forget. In fact, you may constantly relive the moment your car careened toward a light pole or another vehicle. Unfortunately, stress and anxiety can worsen your pain and lengthen your recovery period.
How Acupuncture Can Help You Recover After an Auto Accident
Although visiting the acupuncturist may not be the first thing that comes to mind after an accident, scheduling an acupuncture appointment can help you avoid weeks of pain. Inserting hair-thin needles in your body at strategic locations keeps a vital life force called Qi flowing through your body. If Qi becomes blocked at some point, it may take much longer for you to recover from an injury or heal from an illness.
Acupuncture treatment offers these benefits if you've been injured in an auto accident:
Inflammation Reduction. Inflammation in your muscles and tissues may cause or worsen your pain. Acupuncture treatment increases the production of dopamine, a hormone that reduces inflammation.
Natural Pain Relief. Treatments trigger the release of endorphins, chemicals that relieve pain naturally.
Quicker Healing. Poor blood circulation after an accident may be part of the reason that you're still in pain weeks after an accident. Acupuncture improves blood flow, which speeds healing and enhances your body's ability to repair muscles and tissues.
Improved Range of Motion. Your ability to move your body easily can be affected due to the formation of scar tissue. Acupuncture treatments prevent scar tissue from forming, helping you avoid stiffness and limited range of motion in your joints.
Looser Muscles. Whiplash pain and headaches may occur if the muscles in the back of your head and neck remain tight. Acupuncture treatments release the muscles, causing a dramatic decrease in pain.
Less Stress. Treatments prompt your body to make more serotonin, a hormone that helps you feel calm and happy.
Acupuncture may offer a more effective way to relieve pain than massage, according to a European research study. Patients in the study's acupuncture group improved by an average of 24.22 points, while those who received massage therapy improved by just 7.89 points.
The therapy can even be helpful if it's been years since your accident occurred. A study that appeared in Acupuncture in Medicine examined the effects of acupuncture in a group of women who suffered from chronic neck or shoulder pain for nine or more years. Some participants received acupuncture treatment while a control group was given sham treatments. Women in the acupuncture group reported significantly less pain, anxiety, and depression after three to four weeks of treatment.
Have you been struggling with pain and stiffness following an auto accident? Acupuncture can help you recover from your injuries. Contact our office to schedule your appointment.
Sources:
The Harvard Gazette: Quieting the Storm, 8/12/20
WebMD: Why Does Acupuncture Work?
Acupuncture Today: Acupuncture for Neck Pain
Acupuncture Today: Study: Acupuncture Better Than Massage for Chronic Neck Pain, 9/01
PubMed: Acupuncture in Medicine: Effect of Intensive Acupuncture on Pain-Related Social and Psychological Variables for Women with Chronic Neck and Shoulder Pain--An RCT with Six Month and Three Year Follow Up, 6/23/05