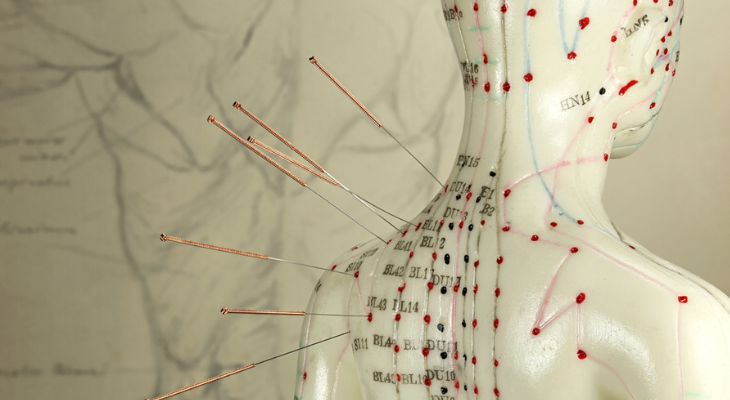 Acupuncture Offers Important Benefits Throughout Your Entire Life
Even the fittest and healthiest people can't avoid injuries and unexpected illnesses that occur from childhood through the senior years. Fortunately, visits to your acupuncturist may help you improve your health and reduce pain at all stages of your life.
Acupuncture Treats Pain and Illness Naturally
Ever noticed how your car pulls to one side if the tires aren't perfectly balanced or how one heavy piece of clothing can make your washing machine shimmy across the floor? Just like these machines, your body doesn't work as well if it's not balanced.
Health problems and pain can occur if Yin and Yang, two opposing natural forces, become unbalanced. This may happen if Qi, a life force that travels through your body in a series of meridians, becomes blocked at some point.
Acupuncture unclogs blockages by inserting needles into your skin at strategic points on the blocked meridian. Unlike the hypodermic needles doctors use to give you a shot, acupuncture needles are only as thick as human hairs. Their thin diameter means that acupuncture treatments aren't painful, although you may notice a slight ache or vibration when the needles are inserted.
Clearing blockages with acupuncture restores the balance between Yin and Yang and relieves pain and other symptoms. Treatments also prompt your body to release hormones that act as natural painkillers, block pain signals from reaching the brain, improve circulation for faster healing, decrease inflammation, and even put an end to painful muscle spasms.
Conditions Acupuncture Treats
Acupuncture can help you manage many conditions, diseases, and illnesses that may happen throughout your life, including:
Colic. Although colic only lasts a few weeks or months, the stage takes a toll on new parents and babies alike. If you're finding it difficult to soothe your colicky baby, a few visits to the acupuncturist may be helpful. A colic study in Acupuncture in Medicine revealed that acupuncture treatment twice a week for two weeks significantly decreased crying spells.
Muscle and Joint Pain. Acupuncture may offer an effective remedy for muscle spasms, sprains, strains, and painful, stiff joints. According to the National Center for Complementary and Integrative Health, acupuncture is effective for a variety of conditions, including back pain, neck pain, and knee pain caused by osteoarthritis.
Women's Health Problems. Acupuncture may reduce menstrual cramps and might help improve fertility. It's particularly helpful for women whose fertility is affected by over- or under-active thyroid disorders, notes the American Pregnancy Foundation. Once you're pregnant, continuing treatments can help you manage morning sickness and back pain.
Nausea. Acupuncture relieves nausea and dizziness caused by chemotherapy. It's also helpful for easing post-operative pain and nausea. Breast cancer patients who received acupuncture after surgery at a hospital in Minneapolis reported less nausea, pain and anxiety after their treatments. Does anyone in your family suffer from motion sickness? Acupuncture may make riding in cars, planes and trains more comfortable.
Stress. Anxiety and stress can make your life miserable, whether you're a second grader worried about a spelling test or an adult struggling to balance work and family. Acupuncture reduces stress and many of the symptoms that accompany it, like headaches, stomachaches and insomnia.
Aging Issues. Acupuncture eases arthritis pain and may allow you to cut back your dosage of prescription or over-the-counter pain relievers. The natural treatment could also help you or a family member cope with Alzheimer's disease. In a study published in BMC Complementary Medicine and Therapies, patients with mild to moderate Alzheimer's disease who received acupuncture treatment showed a significant improvement in cognitive function compared to those in a control group.
Other Conditions. Acupuncture may also help relieve symptoms associated with asthma, allergies, sinusitis, digestive disorders, migraines, incontinence, sciatica, fibromyalgia and other diseases, illnesses and conditions.
Are you ready to find out if acupuncture could help you or a family member? Contact us to schedule an appointment.
Sources:
Acupuncture in Medicine: Acupuncture Reduces Crying in Infants with Infantile Colic, 12/1/10
https://www.ncbi.nlm.nih.gov/pmc/articles/PMC3002757/
National Center for Complementary and Integrative Health: Acupuncture: What You Need to Know
https://www.nccih.nih.gov/health/acupuncture-what-you-need-to-know
American Pregnancy Foundation; Acupuncture for Fertility
https://americanpregnancy.org/getting-pregnant/acupuncture-for-fertility/
Oncology Nursing Forum: Assessing the Impact of Acupuncture on Pain, Nausea, Anxiety and Coping in Women Undergoing Mastectomy, 11/2016
https://www.ons.org/onf/43/6/assessing-impact-acupuncture-pain-nausea-anxiety-and-coping-women-undergoing-mastectomy
BMC Complementary Medicine and Therapies: Acupuncture for Patients with Mild to Moderate Alzheimer's Disease: A Randomized Controlled Trial, 12/29/2017
https://bmccomplementmedtherapies.biomedcentral.com/articles/10.1186/s12906-017-2064-x