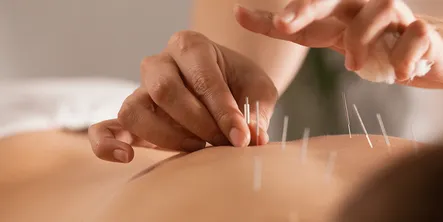 The World Health Organization recognizes the use of acupuncture in the treatment of a wide range of medical problems, including:
Digestive disorders: gastritis and hyper-acidity, spastic colon, constipation, diarrhea, irritable bowel syndrome.

Respiratory disorders: sinusitis, sore throat, bronchitis, asthma, and recurrent chest infections.

Neurological and muscular disorders: headaches, facial tics, neck pain, rib neuritis, frozen shoulder, tennis elbow, various forms of tendinitis, low hack pain, sciatica, osteoarthritis.

Urinary, menstrual, and reproductive problems.

Acupuncture is particularly useful in resolving physical problems related to tension, stress and emotional conditions. Other areas acupuncture has been proven to be effective include:
Allergies/Sinus

Arthritis

Bone spur

Carpal tunnel

Chronic fatigue

Fibromyalgia

Headache

Hemorrhoids

Infertility

Insomnia

Menopause/Hot flash

Migraine

Pain relieve (Chest, Hip, Leg, Lower Back, Neck, Shoulder, Stomach & etc.)

Poor circulation

skin problems

Sports injuries

Stop smoking

Weight control